After searching for so many round on cleaning svc to remove the stubborn stained on my mattress, finally I found a good ones , Barristo from Facebook with all the good review.

Desmond, the owner and the colleague is not just doing the services and their job, they also explain to you the results after they perform the first round of remove the dust and dust mite.

I'm happy with the results and satisfied. I will definitely recommend to my friend for those have a same issues as mine. Good job.
"I was skeptical at first because the stubborn stains on my mattress have been there for years...after reading their review, I decided to contact them and their response was really fast. They came and clean up my mattress and the result is unbelievable.

Almost 80% of the stains are gone and the whole mattress smell good and feel so clean. Thank you very much. I am very satisfied with their service, definitely will recommend Barristo International to my relatives and friends."
"Have been seeing Barristo international fb sponsored ads for quite some time, but never found the need to contact them until my dear son puke on our fabric sofa leaving a big milk/vomit stain that was impossible to remove.

Saw that they provided stain removal services as well thus decided to try them out from the reviews. They were very prompt in their replies and they did a great job in cleaning my sofa and mattress despite the warm weather! Decided to take up their cleaning pkg for sofa and mattress since its pretty affordable."
I was looking for a cleaning company to clean mattress and fabric sofa. I showed them photos and they gave a competitive quote. They are very fast in their responses.

On the day of cleaning, the boss personally came down with his staff to supervise the cleaning process. He also explained the process clearly.

Even though some of the stains could not be removed, they tried their best to lighten the stains. The boss was very kind to even offer to clean the fabric coffee table, which was not part of the package. Excellent customer service."
"Sourced around for stain removal service for mattresses and the prices are above $200. Found Barristo International through their Facebook sponsored ad, saw reviews of stain removal of 80%, messaged them and booked an appointment. They are very fast with their Facebook replies btw and that's a very good thing! Desmond and his team came down to do cleaning (of dust mites) as well as stain removal service for my mattress that has plenty of stains due to baby's pee and vomit.

I was very impressed that all the stains on my mattress have been removed! My mattress now looks like brand new! Desmond is the owner and he himself come down to the ground to make sure that the service rendered by his company is truly satisfied by the customers. He's not pushy in recommending packages and product which is a good thing coz I do not like to be pushed with sales.

Desmond, good luck with the RWS deal. Hope you get it! Will definitely recommend anyone who needs their mattress cleaned!"
You Choose The Highest Quality Cleaning Service Available In SG. Guaranteed. Get fast and easy. ProCare Cleaning Specialist Cleaning Analysis & Quotation,
Fill up the form and our team will reach out to you by WhatsApp as soon as possible to begin the analysis and give you a ProCare Quatation.
We provide a complete range of services to ensure that all your cleaning needs are delivered with a 100% satisfaction rate.
No matter your cleaning needs, ProCare has a specialists solution for you: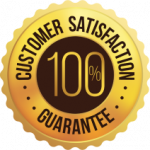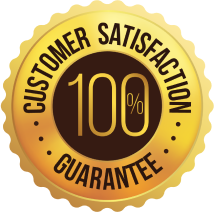 When you choose ProCare, you choose the highest quality cleaning services available in Singapore, guaranteed.
Get a complimentary, no-obligation Procare Cleaning Specialist Cleaning Analysis & Quotation now!